Building your own home is one of the most exciting DIY projects there is although it can also be daunting.
Take a look at four features to consider to maximise the beauty and comfort of your planned dream home.
Build a Bungalow
Single-level homes, or bungalows as they are more popularly referred to are popular for a number of reasons, from cost to accessibility.
The main reason we recommend building a bungalow is due to their aesthetic appeal. Singl-level housing can look really stylish and effective if built right.
Other than the look, bungalows make cleaning and hospitality so much easier, the flow of a home on a single level creates fa more relaxed and calm living space.
These homes are also great for energy efficiency as they work well with whole-house heat regulation.
Outdoor Living Space
If you are thinking about building your own home, you will want to choose somewhere that has enough land for you to have a comfortable and calming outdoor area.
More spaces give more opportunity for features such as patios, water features and plants to enhance your living space.
It has been found that spending time outdoors improves your quality of life and general happiness by 40%.
So outdoor space is vital for a happy home, not just a beautiful home.

Flat Roofs
Flat roofs are the way forward in the eyes of modern-day architects. So many modern homes have flat roofing not only are they practical, but they add a contemporary, minimal feel to the building.
While flat roofs are better economically and environmentally, they also save space.
Flat roofs are usually made from EPDM rubber, this material holds a number of benefits, the main one being that it makes buildings look more modern
EPDM is a great option too in terms of affordability, See more about EPDM and costs here if you are thinking about choosing a flat roof,
Natural Lighting
Natural lighting is an important factor when it comes to building a new home.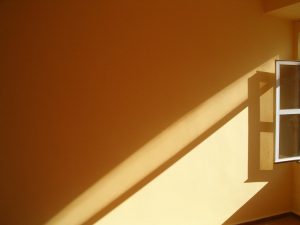 A study by building experts revealed that more natural lighting makes spaces look bigger and improve relaxation within the home. There are many ways you can achieve this, it is not just down to the windows.
Not only does natural light help with the mood of those living in the home, but it can also enhance the look of the building, allowing more light into the home means that certain features are hit by the light improving their look and feel.
Up Next…